Compliments
All members of staff want your service in the surgery to be of the very highest standards. We would like to know when we have got it right as well as when we have got it wrong. Please let us know if we do get it right and assist you.
Suggestions
When you visit the surgery, you are in a unique position to see things in the surgery that could be done better or differently. Please let us know by using the suggestions box by Reception or by writing to the Practice Manager.
Compliments and suggestions can be sent to The Practice Manager, Lauren Thurston on lauren.thurston2@nhs.net
Informal Complaints Procedure
Angel Hill Complaints Manager is: Lauren Thurston
We hope you will use this, as it gives us the opportunity to look into and, if necessary, correct any problems that may have arisen or mistakes that have been made. Your opinions are important and, when appropriate, practice procedure will be modified. Our aim is to maintain and improve the quality of service provided to patients.
Please note that we have a duty of confidentiality to patients and the patient's consent will be necessary if the patient does not make a complaint directly.
If you wish to make a complaint please contact the Angel Hill Surgery Complaints Manager in person, by telephone, by letter or by email at lauren.thurston2@nhs.net
Your complaint will be investigated and you will receive a confirmation of the complaint and further information letter within 10 working days (2 weeks).
Following investigation of the complaint you will be offered either a letter of explanation or a meeting with the Complaints Manager and/or a Partner to discuss the matter. You may bring a friend or relative with you to the meeting if you wish. At the meeting we will hope to discuss your concerns fully, provide you with an explanation and discuss any action that may be taken. We trust at the end of the meeting you will feel satisfied that the matter has been resolved.
What Happens If You Are Still Not Happy
If you feel that your complaint has not been resolved then you can contact one of the following Parliamentary and Health Service Ombudsman, Care Quality Commission or Suffolk Healthwatch, who will investigate your complaint further. Details of these are available with the Complaints Manager.
By Post – The Parliamentary and Health Service Ombudsman
Millbank Tower, Millbank, London SW1P 4QP
By Phone – 0345 0154033
By Email – phso.enquiries@ombudsman.org.uk
Website – www.ombudsman.org.uk
Opening hours: Monday to Friday 8:30 –17:30
PALS
PALS is a free confidential information service giving on the spot help for patients, their families, carers and staff. They aim to resolve problems and concerns for people using NHS services quickly before they become a major issue.
They can be contacted by telephone on 0800 389 6819 or by email pals@suffolk.nhs.uk
SUFFOLK HEALTHWATCH
This provides confidential advice and support, helping you to sort out any concerns you may have about the care we provide, guiding you through the different services available from the NHS.
To contact Suffolk Health watch, visit https://healthwatchsuffolk.co.uk/contact/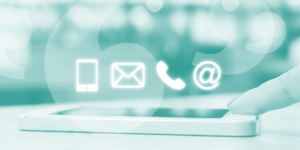 How can we help? – Healthwatch Suffolk
Please submit an enquiry and we will respond to you as soon as possible. We can help you to find information, and feedback, about NHS and social care
healthwatchsuffolk.co.uk